Here is Intel RealSense R200 tear down.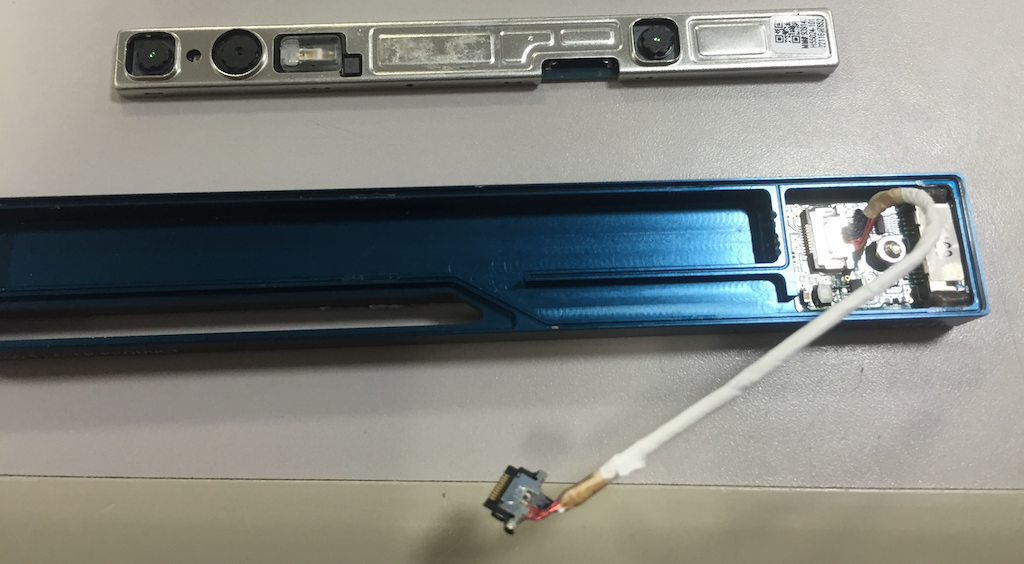 And this is original(hacked) the Intel RealSense R200 USB 3.0 board and connector cable.

Running on Windows 10 with Intel RealSense SDK.

Following is Mac OS X EL Capitan with librealsense.

This original board for RealSense works very well on Windows/MacOS 🙂 Just USB 3.0 micro type B connector for this board/USB 3.0 Type A Male is needed. This RealSense board can use for special case/frame/housing, AR/VR original camera, and more different use for over the R200 case/connector restrictions.
Thanks for TMCN community, kou, lee!!
Following is 1st prototype version. Hack the USB 3.0 cable and power line on RealSense is very difficult. USB 3.0 SuperSpeed transmitter/receiver differential pair is sensitive, having a 2.4GHz radio interference. It was hard to hack:-P

This board BOM list and circuit design is here.
Intel RealSense R200 datasheet is here.